Welcome to 63084.info, your local resource for news and information for Zip Code 63084
Welcome to 63084.info, a community site that provides information about the cities, attractions, schools and more that are located in the 63084 zip code. Intersate 44 and US Highway 50 cut through the zip code as do Highways A, AD, AH, AJ, BB, UU, V, WW and 47, Prairie Dell Road, Denmark Road, Independence Drive, Bend Road, Park Road, Jeffriesburg Road, State Street, Main Street, Church Street and others. The City of Union is the largest community in the zip code and the County Seat of Franklin County Missouri. Union has many amenities, recreation opportunities and events that the 63084 residents can enjoy. The City maintains four city parks with a total of 122 acres of parkland. The amenities these parks have are picnic pavilions and shelters, athletic fields for softball, baseball and soccer, courts for tennis and basketball, fishing at the City Lake and the Slash-N-Swimplex Swimming Pool.
Many creeks, streams and small rivers are found in the 63084 zip code, but the Bourbeuse River is the promenient feature of the area, even forming part of the northeast and eastern boundary for the zip code and eventually joining the Meramec River. Floaters enjoy the river, as well as sport fishermen. The Bourbeuse, a French word meaning "muddy", provides anglers a wide variety of fish, such as several types of bass, bluegill, catfish, walleye, sunfish, crappie and others. The Birch Creek Golf Club, a public 18-hole golf course, is available for the golf enthusiasts and located in Union, just off of Interstate 44 on the North Service Road. Unique to the area is the Veterans Hall of Honor. Located in Union, the Veterans Hall of Honor has displays honoring all of the Franklin County veterans who have served in the wars our nation has been involved in.
The residents of the 63084 zip code are served by two public school district. One of them is the Union R-XI School District. The district has the Union High School, the Union Middle School and two elementary schools located in the City of Union. The other district is the School District of Washington and it has Clearview Elementary School, also located in Union. Immaculate Conception School is a private Catholic elementary and middle school also located in Union. For higher education the East Central College, a 2 year junior college, is located in Union and offers several undergraduate Associates degrees and certificates. The Union Branch of the Scenic Regional Library system can be found conveniently located off of Highway 50 on Hawthorne Drive in Union.
The zip code 63084 is located in FRANKLIN county Missouri. There are approximately 13,864 people living in zip code 63084. They make up 5,492 households. The average income per household in the 63084 zip code is $41,134. The median age of the residents is 35 years old (which is 34 years old for males and 36 years old for females). For more statistics See 63084 Zip Code Information
Here's What In Zip Code 63084
Birch Creek Golf, East Central College, Union Branch-Scenic Regional Library, Union High School, Union Missouri, Veterans Hall of Honor,
Here's What In Zip Code 63084
More 63084 Zip Code Information
Photo Gallery for 63084 - Click Thumbnails Below
Real Estate For Sale in 63084 Zip Code
2563 North Bend Loop
$399,900
Beds:
3
Baths:
3
Remarks: ******************major Price Drop!!! Motivated Seller***************** If You're Looking For Country Living ...
12 Westmoreland Avenue
$129,000
Beds:
3
Baths:
1
Remarks: Don't Miss Your Opportunity To See This 3 Bedroom House With A Flat Yard. This Lovely Home Sits In The Middle ...
0 Sunset Ln.
$105,000
Beds:
0
Remarks: ************new, Lower Price*********motivated Sellers. This Property Is Subdivided Into 2 Parcels (11.39 And ...
5946 Highway 47
$3,600,000
Beds:
2
Baths:
2
Remarks: With Approximately 1350ft Of Direct Hwy 47 Road Frontage, This 85 Acre Property Is A Developers Dream With Com...
0 Denmark Road
$3,157,690
Beds:
0
Remarks: Soon To Be Commercial! This Highly Visible 33.7 Acre Tract Lays Beautifully! The City Of Union Is Open For B...
Disclaimer: The information herein is believed to be accurate and timely, but no warranty whatsoever, whether expressed or implied, is given. Information from third parties is deemed reliable but not verified and should be independently verified. MORE, REALTORS does not display the entire IDX database of Mid America Regional Information Systems, Inc. (MARIS MLS) on this website.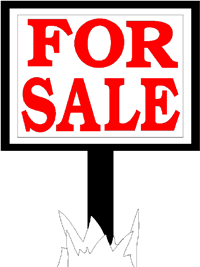 Featured Properties For Sale